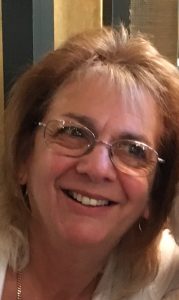 Linda Keen works as a Counsellor and Psychotherapist in East Sussex. For many years she worked as a motorsport journalist and public relations consultant, while also bringing up a young family.
Linda's life journey took her to Ireland in 1993, where she lived for the next 17 years and while there, attended a two-week Human Potential Research seminar which catapulted her into a new life and a new way of living. She was fascinated to discover that not only could she control her mind, she was able to 'design' her life exactly as she wished it to be.
Linda became interested in Yoga and studied Hatha and Raja Yoga with the Irish Health Culture Association (IHCA) in Dublin and qualified with a Diploma in 2003. She was particularly drawn to the mindfulness aspect and how it was possible to use Yoga to teach people to be in the present moment as they practised breathing techniques and the Asanas (postures).
The next few years were spent teaching Yoga to hundreds of people in Ireland, both adults and teenagers alike and continuing her studies.
Interest in Counselling and Psychotherapy
All along, Linda's fascination with how the mind worked became all-encompassing, and she began a Diploma course in Counselling and Psychotherapy with the Irish Association of Holistic Psychotherapy (IAHP). By 2006, she was qualified to practise as a counsellor but then continued with a further two years studying for a BSc (Hons) degree in Counselling and Psychotherapy with Middlesex University, using her understanding of the power of the mind to achieve a first class honours.
Linda moved back to the UK at the end of 2010 and now lives in East Sussex, where she works as a counsellor, psychotherapist and sports and life coach as well as running groups and workshops. She is an accredited psychotherapist with the IAHP and also a registered member of the British Association of Counselling and Psychotherapy (BACP).
As a mother of three grown up children, Linda has a profound interest in parenting skills and has facilitated courses and workshops in this field as well as producing an online parenting course, www.parentingskillsonline.com, which has international recognition.
Linda has run weekly relaxation/meditation classes, stress-reduction workshops and produced a range of audio programmes to assist people in the benefits of learning to relax. These audio programmes, which include Relaxation with a Goal, Eat Well, Get Well and Play Golf Well, are available at www.powerofrelaxation.com.
For the last 20 years, Linda has coached many sportsmen and women, helping them to get the results they want in competition.
She found the solid psychotherapy foundation combined with a qualification in Neuro-Linguistic Programming (NLP – Master) together with her extensive learnings from the Human Potential Research seminar 23 years ago, provided her with a wealth of experience to work with people.
Linda has a passion for this work and finds it a privilege to help people draw out their own innate unlimited potential to fulfill their dreams in whichever area of their life they choose.
If you are interested in working with Linda to improve any area of your life, please contact her on linda@lindakeen.com or phone +44 7745 121790.